Dream of home (work in progress)
Since moving from Portugal to England in 1992 I have tried to integrate and understand what it means to be British, and with the passing of time I felt so successful in that process I often forgot I was a foreigner. The British have a strong meaning for the word 'Home': a place of true belonging, and occasionally in conversations they spot my accent and I'm asked where I'm from and how often I go 'home'. In those awkward and unexpected moments I am faced with the reality that no matter how much I try to belong there is always a constant reminder that I don't, yet I always respond that I go home everyday.
When visiting my birth country I feel like an outsider, trapped in a bubble of time, trying to comprehend a culture I no longer relate to or really understand. Yet if I stay long enough I experience a slow shift in my mindset, a re-integration of perspective and a cultural connection, but always as the outsider who isn't sufficiently entangled in the structure of the community. This constant shifting of perspectives eventually creates a duplicity of character, in a personal adaptation to two different cultures and two very distinct mindsets, and I feel like I become two different people, depending on where I am and how long I have been there.
In June 2016 I was faced with the shock of Brexit, as Britain decided to leave the European Community. As a foreign national I was placed outside of this decision and had no other choice but to wait and see what will happen and how it might eventually impact on my life. Brexit has since felt like an intense personal rupture with a strong sense of betrayal in the country I had embraced as home and I find that this experience has increasingly connected me back to my roots.
Dream of home is essentially about capturing the links between my birth and adopted countries through various memories and experiences, with each image, film and sound striving to pinpoint experiences of belonging as "non-British" and as Portuguese - or perhaps as neither.
I am anchored between the unattainability of the what has been lost in the past and the uncertainty of being an undesired citizen in the future and I am seeking home in a bridge between these two realities, no longer reliant in geographical connections.
"To this human ambiguity of the visible, one […] has to add the visual experience of absence, whereby we no longer see what we saw. We face a disappearance. And a struggle ensues to prevent what has disappeared, what has become invisible, falling into the negation of the unseen, defying our existence. Thus, the visible produces faith in the reality of the invisible and provokes the development of an inner eye which retains and assembles and arranges, as if in an interior, as if what has been seen may be forever partly protected against the ambush of space, which is absence." *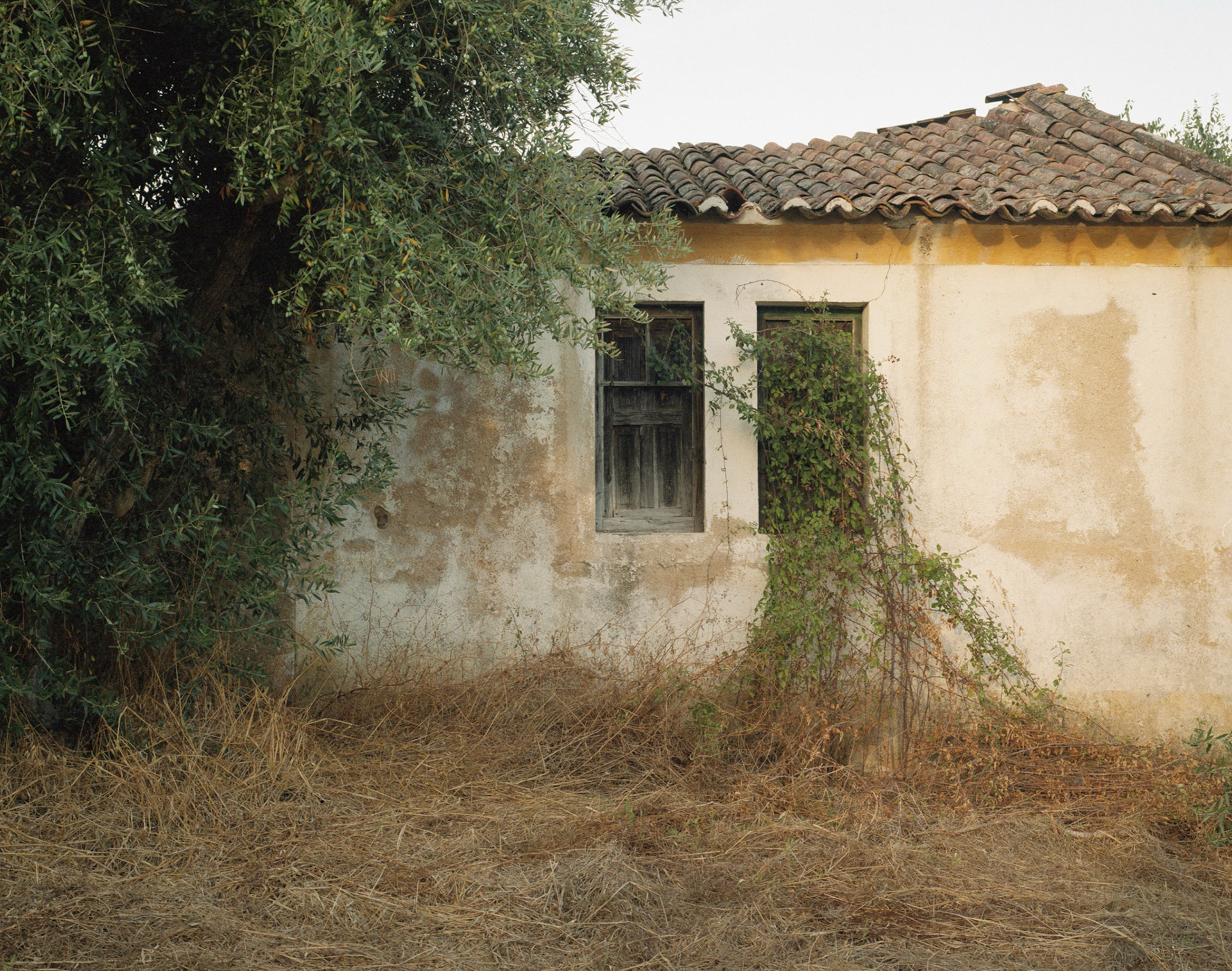 "Home was the centre of the world because it was the place where a vertical line crossed with an horizontal one. The vertical line was a path leading upwards to the sky and downwards to the underworld. The horizontal line represented the traffic of the world, all the possible roads leading across the earth to other places. Thus, at home, one was nearer to the gods in the sky and to the dead in the underworld. This nearness promised access to both. And at the same time, one was at the starting point and, hopefully, the returning point of all terrestrial journeys." **
"[..] to emigrate is always to dismantle the centre of the world, and to move into a lost, disorientated one of fragments." ***
Quotes from John Berger "and our faces, my heart, brief as photos", Bloomsbury, 2005. * Page 50, ** pages 55 & 56, *** Page 57